New Releases April:
New Releases:
-At Eternity's Gate (recent Fundy Cinema pic, Willem Dafoe as Van Gogh)
-The Mule (Eastwood's latest)
New Releases April 2019:
-Tea With the Dames (or Nothing Like a Dame, this doc features such great dames as Judi Dench and Maggie Smith- was Fundy Cinema pic)
-The Wife (Glenn Close was nominated for best actress Oscar for her portrayal of the wife of a literary luminary)
New Releases March:
-If Beale Street Could Talk (based on the book by James Baldwin, directed by Moonlight's Barry Jenkins- 95% fresh on RT)
-Mary Poppins Returns (musical for the young at heart)
-Spider-man: Into the Spider-verse (critics and audiences agree for a change- this one's a winner)
New Releases March 2019:
-The Favourite (Olivia Colman won best actress Oscar for her portrayal of Queen Anne in this critics' darling)
-Green Book (best picture Oscar winner)
New Releases February 2019:
-Bohemian Rhapsody (Freddy Mercury bio-pic/Oscar bate)
-A Star is Born (Lady Gaga can act and Bradley Cooper can sing... who knew?)
New Releases
-A Private War (92% Fresh on Rotten Tomatoes, the story of real life front line journalist Marie Colvin)
-Widows (91% on RT! Pretty good for an action movie. Directed by Steve McQueen [not that one!] Starring a bunch of kick-ass women, including Viola Davis)
New Releases February 2019
-Bad Times at the El Royale (fun and violent romp, just for kicks and giggles)
-The Sisters Brothers (acclaimed western starring Joaquin Phoenix, John C. Reilly, and Jake Gyllenhaal, and directed by the fantastic Jacques Audiard- I cannot wait to see it!)
New Releases January 2019
-The Children Act (Emma Thompson is brilliant in this Ian McEwen adaptation- a rare real "adult" film)
-Colette (87% of critics rave about this biopic, recently screened at Fundy Cinema)
-Fahrenheit 11/9 (Michael Moore trying to make sense of the new reality of American politics)
New Releases November 2018
-Ocean's 8
-Indian Horse
-Incredibles 2
-Alpha (prehistoric man and wolf bond in this tale of survival)
-Juliet, Naked (charming comedy penned by Nick Hornby)
-BlackkKlansman (Spike Lee's latest, based on the incredible true story of an undercover cop who infiltrates the KKK, even though he's black!)
-Crazy Rich Asians (critically acclaimed and a hit with audiences, this is the feel good rom-com of the season)
-Mandy (instant cult classic starring the incomparable Nicolas Cage. Got an amazing 92% on RT!)
New Releases September/October 2019
-Deadpool 2
-Fargo, season 3
-Avengers Infinity War
-Book Club
-Leave No Trace
New Releases August 2018:
-You Were Never Really Here
New Releases July 2018:
-All the Money in the World
-Finding Your Feet
-Isle of Dogs
-Ready Player One
New Releases June 2018
-Annihilation
-The Party
-Game Night
New Releases May 15
-Black Panther (much anticipated Marvel superhero flic)
-Kedi (doc about cats in Istambul)
-I Am Not Your Negro (James Baldwin tells it like it is)
New Releases May 1
-Film Stars Don't Die in Liverpool
New Releases April 17
-Molly's Game
-Phantom Thread
-The Post
New Releases April 3
-I, Tonya
-Star Wars: The Last Jedi
New Releases March
-Call My By Your Name
-Lady Bird
-Thor Ragnarok
New Releases March
-Coco
-Justice League
-The Shape of Water
New Releases February 27
-Darkest Hour
-Murder on the Orient Express
-Three Billboards Outside Ebbing, Missouri
New Releases February
-Wonder (Julia Roberts, Owen Wilson star)
-The Florida Project (Willem Dafoe)
New Release:
-The Killing of a Sacred Deer
New Acquisitions:
-Fifty Shades Darker (indulge your darkest fantasies... )
-Valerian and the City of a Thousand Planets (Luc Besson's latest is adapted from the great sci-fi comic series)
New Releases January 16
-Blade Runner 2049 (the long awaited sequel- and it's actually good)
-Earth: One Amazing Day (BBC nature doc)
-Loving Vincent (gorgeous film- each frame is an oil painting!)
Some new acquisitions
-The Beguiled (Sofia Coppola's remake of the 70's classic period thriller)
-My Cousin Rachel (adaptation of Daphne du Maurier's classic novel)
-Wallander 4 (latest in the popular Swedish detective series, played by Kenneth Branagh)
New Releases January 9
-It (based on the Stephen King story- critics love it)
-Mother (Aronofsky's latest- don't know what to expect. Can't wait to see it!)
New Releases January 2
-American Made
-Battle of the Sexes
-Breathe
New Release December 19
-Detroit
-Dunkirk
-Victoria & Abdul
New Release December 12
-Game of Thrones, season 7 (you either need to see it and see it now or you don't give a toss)
-Trip to Spain (the third in the travelling, eating, wisecracking trilogy)
New Releases November 28
-Logan Lucky (Soderbergh's back! And the reviews are great. Starring Channing Tatum, Daniel Craig, Katie Holmes, Adam Driver and Seth MacFarlane.)
New Release November 21
-Good Time (excellent crime drama starring Robert Pattinson)
New Releases November 14
-Atomic Blonde
-Churchill: The Untold Story of D-Day
New Releases Novemeber 7
New Release
New Releases October 24
-War for the Planet of the Apes
New Releases October 17
-Bon Cop Bad Cop 2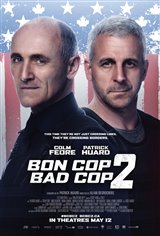 New Releases October 10
-Baby Driver
-Beatriz at Dinner
-Maudie
New Release September 26
-I, Daniel Blake
New Release September 19
-The Big Sick
-Wonder Woman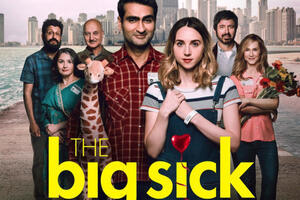 New Releases September 12
-Band Aid
-A Dark Song
-It Comes at Night

New Release September 5
-Megan Leavey (based on true story of 2 soldiers- one human, one canine)
-The Wedding Plan
New Releases August 22
-Alien Covenant
-Guardians of the Galaxy vol. 2
New Releases July 18
-Free Fire (director Ben Wheatley's latest stars Oscar winner Brie Larson)
New Releases July 11
-Norman
-Their Finest
New Releases July 4
-The Zookeeper's Wife (recent Fundy Cinema film starring the fabulous Jessica Chastain)
Newest Releases June 27
-Life (sci-fi thriller starring Jake Gyllenhaal and Ryan Reynolds
-T2 Trainspotting (Danny Boyle's back with the old gang)
Newest Releases June 13
-Beauty and the Beast
-John Wick: Chapter 2
New Releases May 30
-Get Out (Jordan Peele's highly rated horredy-- 99% on RT!)
-Logan (latest and last in the Wolverine series-- 93%!)
New Releases May 16
-A Street Cat Named Bob
-Paterson
New Releases May 9
-The Girl With All the Gifts
-La La Land
Newly acquired
-Swiss Army Man
-Jackie
-Bridget Jones's Baby
-Grace and Frankie, season one
-The Good Wife, final season
-Sherlock, season four
New Releases April 18
-Hidden Figures
-Lion
-Toni Erdmann
New Releases April 11
-20th Century Women
-Silence
New Releases April 4
-Julieta
-Miss Sloane
-Rogue One: A Star Wars Story
New Releases March 28
-Fantastic Beasts and Where to Find Them
-Sing
New Releases March 14
-Doctor Strange
-Edge of Seventeen
-Elle
-Fences
-Passengers
New Releases March 7
-Allied
-The Eagle Huntress
-Moana
New Releases February 28
-Manchester by the Sea (Casey Affleck just won best actor for this picture)
-Moonlight (winner of the big prize- best picture Oscar)
New Releases- February 21
-A Bigger Splash
-Nocturnal Animals
-Snowden
-Inferno
New Releases February 14
-Arrival (brilliant sci-fi by Denis Villeneuve- up for best pic Oscar)
-Frank and Lola (modern noir starring the ever intense Michael Shannon as a chef caught up in a tangled love affair)
New Release February 7
-Loving (based on the true story of the inter-racial couple who launched the court case that changed the law in the USA)
New Releases January 31
-Denial (Rachel Weisz stars in this adaptation of the acclaimed book, Denial: Holocaust History on Trial- based on fact)
-The Light Between Oceans (dreamy Michael Fassbender and Alica Vikander star in this adaptation of the best-selling novel)
Just Got!
Oscar nominee
Hell or High Water
Just Got!
Storks
Just got!
Doc Martin, season 7
New Releases January 24
-The Accountant (Ben Affleck is actually good as this methodical, detached, and lethal accountant)
-Everybody Wants Some (Richard Linklater's "love letter" to being young in the 80's)
New Release December 27
-Kubo and the Two Strings (animation that got a whopping 97% Fresh rating on Rotten Tomatoes!!!)
New Releases December 20
-The Magnificent Seven
-Sully
New Releases December 13
-Florence Foster Jenkins (Meryl Streep stars in this funny account of the life and work of this colourful would-be opera singer- 87%)
-Our Kind of Traitor (John Le Carre story, with Ewen McGregor)
New Releases December 6
-Don't Think Twice ("a bittersweet look at the comedian's life that's as genuinely moving as it is laugh-out-loud funny" says Rotten Tomatoes, where it's score is an unbelievable 99%!)
-Jason Bourne (the latest in Matt Damon's spy series)
New Releases November 29
-Finding Dory
-The Little Prince
New Releases November 22
-Captain Fantastic (recent Fundy Cinema choice starring Viggo Mortensen that got fabulous reviews)
-Game of Thrones, s.6 (Don't tell me anything, I haven't seen it yet!)
New Releases November 15
-Wild Oats (fun comedy starring Shirley Maclaine and Jessica Lange: "Newly rich, newly single, forever young.")
New Releases November 8
-Star Trek Beyond (the latest in the new 5 year mission...)
New Releases, November 1
New Releases
-The Daughter (this Australian film got 85% fresh on RT: "A man returns home to discover a long-buried family secret and attempts to make things right.")
New Releases, October 25
-The Man Who Knew Infinity (recent Fundy Film- based on the life and work of Indian mathematician, Srinivasa Ramanujan)
New Releases October 18
-Cafe Society (Woody Allen's latest- one of the good ones!)
-Ghostbusters (the ladies take a turn)
New Releases October 11
Dark Horse (that documentary you've all been asking for!)
-The Witch (not released this week, but I just got it- classy horror)
New Releases, September 27
-Hunt for the Wilderpeople (New Zealand comedy that got 98% "fresh" rating on Rotten Tomatoes- starring Sam Neill.)
New Releases September 20
-Captain America: Civil War (another one? Heck yeah)
-Popstar ("never stop never stopping"- hilarious!)
New Releases September 6
-Love & Mercy (based on the novella "Lady Susan" written by a young Jane Austen!)
-The Meddler (recent Fundy Cinema pick, comedy starring Susan Sarandon and Rose Byrne)
New Releases August 30th
-The Jungle Book (the reviews are in and this one's a winner- 95% fresh rating on Rotten Tomatoes)
-Maggie's Plan (smart rom-com starring Greta Gerwig & Ethan Hawke- got 86% on RT. A very good rating for a comedy)
-The Nice Guys (91% fresh comedy starring Russell Crowe and Ryan Gosling- must see)
-The Night Manager (mini-series based on John le Carre novel starring Tom Hiddleston and Hugh Laurie- got 92% fresh rating!)
New Releases August 9
-High-Rise (new Ben Wheatley directed film based on novel by J.G. Ballard, starring Tom Hiddleston and Jeremy Irons)
-Keanu (kitten comedy "from the visionary minds of Key & Peele)
New Releases August 2
-Sing Street (from the creator of Once, feel-good Irish musical in the 80's... got 97% on Rotten Tomatoes!!!)
-All the Time in the World (by popular demand, here's that documentary you've heard so much about. Family off grid)
New Releases, July 26
-Allegiant (the third in the Divergent series)
-Batman V Superman (you know what it is, the question is: do you want to see it for yourself?
-The Lobster (recent Fundy Cinema pick- got a rating of 97% fresh by top critics on RT... clearly a must-see)
New Releases July
-Joy (Jennifer Lawrence plays a plucky inventor)
-Black Mass (Johnny Depp's Irish mobster James "Whitey" Bulger)
-Concussion (Will Smith plays the doctor who links brain damage with football injuries)
-We Are the Best (fantastic Swedish film about 3 young girls starting a punk band- was a Fundy Film and got 97% fresh rating on Rotten Tomatoes. Beat that!)
New Releases July 19
-Eddie the Eagle (funny and inspirational story of the first Brit to complete in the Olympics in the ski jump event)
-Whiskey Tango Foxtrot (Tina Fey's war corespondent comedy based on the memoir of journalist Kim Barker)
-I Saw the Light (bio-pic of country music original Hank Williams)
New Releases July 12
-Eye in the Sky (Helen Mirren stars in this taut military/political suspense- got 95% on Rotten Tomatoes!)
-The Wave (Norwegian disaster thriller- so good!)
New Releases July 5
-Hello, My Name is Doris (charming comedy with Sally Field)
-Hail, Caesar! (Coen Brothers' latest lampoons Hollywood)
-Doctor Foster, season 1 (BBC (BBC series about marital suspicion)
New Releases, June 28
-Anomalisa (Charlie Kaufman's animated angst- 92% on RT)
-45 Years (much anticiped drama staring Charlotte Rampling- 97%)
-The Visit (M. Night Shyamalan's horror is actually good!)
New Releases, June 21
-Happy Valley (excellent BBC series)
-Nurse Jackie, season 7 (that's all she wrote!)
-The Code, season 1 (Australian series- political intrigue starring Lucy Lawless)
New Releases, June 14
-Race (Jesse Owens wins gold in Nazi Germany's Olympics)
-The Program (story of cheating cyclist Lance Armstrong)
New Releases, June 7
-Chi-Raq (Spike Lee's latest is "a modern day adaptation of the ancient Greek play Lysistrata by Aristophanes, set against the backdrop of gang violence in Chicago")
-Zootopia (Disney animation featuring a city of animals- got 98% fresh rating on RT!)
More we just got this spring
-Deutschland 83 (very fine German series... got 100% on Rotten Tomatoes!!!)
-Burnt (Bradley Cooper stars as chef on the ropes)
-Orange is the New Black, season 3
New Releases by the end of May
-Where to Invade Next (Michael Moore's latest compares the USA with the rest of the world, for good and bad)
-Fargo, season 2 (second installment of the super excellent Coen inspired and produced series)
May 10, 2016
-DeadPool (superhero with an edge- and really funny!)
May 3, 2016
-A Royal Night Out (recent Fundy Cinema film imagining a V.E. night out on the town for the princesses Elizabeth and Margaret)
-Mustang (another Fundy film, Oscar nominee for best foreign film, Turkish/French/German dramatic co-production)
April 26, 2016
-The Babadook (really fine horror... rated at 98% on RT)
-Jimmy's Hall (Ken Loach directed Irish film- Jimmy comes back and re-opens the dance hall)
-The Good Wife, season 6 (nearing the end...)
April 19, 2016
-Lady in the Van (Maggie Smith vehicle [heeheehee])
-The Revenant (Leonardo won best actor Oscar for this gritty pic)
April 12, 2016
-Steve Jobs (the better bio-pic, directed by Danny Boyle, starring the riveting Michael Fassbender)
-Victoria (super excellent brilliant German suspense, done in a continuous single take. A must see!!!)
April 5, 2016
-Star Wars: Episode VII: The Force Awakens
March 29, 2016
-The Hateful Eight (Quentin Tarantino's latest is a western!)
March 22, 2016
-Hunger Games: Mockingjay part 2 (that's all, folks!)
March 15, 2016
-The Big Short (humourous/horrifying take on the 2008 financial meltdown: starring Christian Bale, Steve Carell, and Ryan Gosling)
-Brooklyn (sweet drama about an Irish immigrant in 50's NYC)
-Carol (also set in New York in the 50's, Cate Blanchett stars in this tale of forbidden love)
-Game of Thrones, season 5 (Oh my gosh, it's finally here!!!)
March 8, 2016
-Legend (Tom Hardy does it again... marvel at his double act playing the infamous London hoods, the Kray twins)
-Macbeth (latest version stars gorgeous Michael Fassbender and phenomenal Marion Cotillard as the ill-fated couple)
-The Fall, season 2 (Gillian Anderson is brilliant as a British detective chasing down a Belfast murderer in this fab series)
March 1, 2016
-The Danish Girl (biopic of transgender pioneer and artist Lili Elbe)
-Room (multi-award winning film featuring phenomenal performances by Brie Larson and Jacob Tremblay)
-Justified, final season (Elmore Leonard inspired show's finale)
-Suffragette (historical fight for women's rights- must see for all. Starring Carey Mulligan, Helena Bonham Carter and Meryl Streep)
February 23, 2016
-Spotlight (Oscar nominated exploration about the Boston Globe's exposure of the massive Catholic church's molestation cover-up)
-Trumbo (blacklisted film writer Dalton Trumbo's story, starring Bryan Cranston)
February 16, 2016
-Bridge of Spies (Oscar nominated espionage thriller by Steven Spielberg, starring Tom Hanks.... 91% fresh on RT- wow!)
-Grandma (recent Fundy Film comedy starring Lily Tomlin... holy moly! Another 91% approval by critics on Rotten Tomatoes!!)
-Spectre (James Bond is back on the case. Starring Daniel Craig)
January 26 - February 9, 2016
-The Stanford Prison Experiment (based on psychologist Dr. Philip Zimbardo's 1971 study of prison dynamics that got very dark pretty darn fast)
-Downton Abbey final season !!!! (a must see for fans)
-Remember (Atom Egoyan outdoes himself in this tense and serious thriller/drama starring Christopher Plummer as a forgetful Holocaust survivor on a mission... so good!)
-Merchants of Doubt ("Filmmaker Robert Kenner lifts the curtain on a secretive group of highly charismatic, silver-tongued pundits-for-hire who present themselves in the media as scientific authorities - yet have the contrary aim of spreading maximum confusion about well-studied public threats"-Rotten Tomatoes gives it 85% fresh)
January 19, 2016
-Everest (survival tale starring Jake Gyllenhaal, featuring "dizzying cinematography")
-The Intern (Deniro and Anne Hathaway star in this work-place comedy)
-True Detective, season 2 (all new story, all new cast)
January 12, 2016
-The Martian (Ridley Scott's much anticipated sci-fi. Matt Damon)
-The Experimenter (In 1961, famed social psychologist Stanley Milgram conducted a series of radical behavior experiments that tested ordinary humans willingness to obey authority. Yikes!)
January 5, 2016
-Shaun the Sheep Movie (fantastic funny Brit claymation)
-A Little Chaos (Kate Winslet in period piece at Versailles)
-Death Comes to Pemperley (PD James takes over where Jane Austen left off, and addsa murder)
-Pawn Sacrifice (Bobby Fischer playing chess in the Cold War)
-Man From U.N.C.L.E. (based on the old TV show)
-House of Cards, season 3
-Sicario (acclaimed crime drama by Denis Villeneuve)
-The Walk (Joseph Gordon-Levitt plays that French tight-rope walker who walked between the newly finished Twin Towers)
-A Walk in the Woods (Robert Redford plays writer Bill Bryson)
December 15 - December 29, 2015
-Amy Schumer: Live at the Apollo (stand-up comedy from the hottest comic out there)
-Predestination (time paradox central, based on a Robert A. Heinlein story- great sci-fi starring Ethan Hawke)
-Me and Earl and the Dying Girl (fine film for movie lovers, recent Fundy Film choice)
-Last Tango in Halifax, season 3 (find out what these elderly lovers and their families get up to next)
-Ant-Man (Paul Rudd is so likeable, am I right? Super-hero, yes, but I like it too. Funny!)
-Maze Runner: the Scorch Trials (second one of three)
-Minions (funny animated fare)
November 17 - December 8, 2015
-Ricki and the Flash (Meryl Streep is a convincing rocker in this family dramedy co-starring Kevin Kline and Rick Springfield, and Meryl's own daughter, written by Diablo Cody)
-The Red Tent (lush Old Testament mini-series)
-What We Did on Our Holiday (Brit comedy with Billy Connolly)
-Tom at the Farm (Quebecois wunderkind Xavier Dolan's latest)
-It Follows (very groovy horror film in the 70's tradition- scary!)
-Seymour: An Introduction (documentary about musician/teacher Seymour Bernstein by Ethan Hawke- got 100% on RT)
-Predestination (Ethan Hawke time warping sci-fi)
-Danny Collins (Al Pacino is just the right amount of over-the-top as an aging musician striving for never-t00-late authenticity)
-The Walking Dead, season 4 (the next one)
-Mad Men, season 7 part 2 (this is it, folks)
New Releases between October 13 - November 10, 2015
-Amy (acclaimed documentary about the late, great musician Amy Winehouse. Recent Fundy Film Society choice)
-Trainwreck (Amy Schumer's first feature directed by Judd Apatow)
-Mr. Holmes (Ian McKellen plays a retired Sherlock Holmes)
-Testament of Youth (memoir during WWI by Vera Brittain)
-Inside Out (very good animated film about inner life)
-The Gift (excellent thriller by first time director Joel Edgerton. Holding at 93% "fresh" on Rotten Tomatoes!)
-Jurassic World (biggest one ever)
-Z for Zachariah (post apocalyptic contemplative drama)
-Magic Mike XXL (you know you want to see it...)
-Spy (Melissa McCarthy is hilarious in this.. 93% of critics agree)
New Releases August 18 - October 6, 2015
-Boychoir (Dustin Hoffman feel good drama)
-Citizen Four (Edward Snowden doc)
-Five Flights Up (Diane Keaton, Morgan Freeman)
-Mad Max: Fury Road (excellent remake)
-The Age of Adeline (this woman just don't age!)
-I'll See You in My Dreams (Blythe Danner living the single life)
-Love & Mercy (Brian Wilson of the Beach Boys' strange life- very good depiction of his creative process and his particular madness)
New Releases between July 28 - August 11, 2015
-Salt of the Earth (doc about photographer Sabastiao Salgado)
-Second Best Exotic Marigold Hotel (same amazing cast)
-Slow West (Michael Fassbender stuns in this super western)
-Ex Machina (truly, one of the best sci-fi films in ages!!!)
-Insurgent (sequel to Divergent)
-The Water Diviner (Russell Crowe plays a father searching for his three sons' graves in Gallipoli)
New Releases between June 30 - July 21, 2015
-Wild Tales (so wickedly fun! Must see from Argentina)
-While We're Young (darkly funny)
-Woman in Gold (Helen Mirren in truth-based drama)
-Olive Kitteridge (Frances McDormand shines in this mini-series)...
-Sons of Anarchy (this is the end, there ain't no more)
New Releases between April 14 - June 23, 2015
-Big Eyes
-Hector & the Search for Happiness
-The Boxtrolls
-Paddington...
-Inherent Vice
-Mr. Turner
-Selma
-Fifty Shades of Grey
-Broadchurch, season 2-Cake
-Still Alice
-Leviathan
-Orange is the New Black, season 2...
-American Sniper
-Jupiter Ascending
-Maps to the Stars
-Chappie
-Kingsman: The Secret Service
New Releases April 7, 2015
-A Most Violent Year
New Releases March 31, 2015
-The Imitation Game
-Interstellar
-Wild
New Releases March 24, 2015
-The Hobbit: The Battle of the Five Armies
-Into the Woods
-Song of the Sea
New Releases between February 3 and March 17, 2015
-Whiplash
-Blue Ruin
-Nightcrawler...
-Birdman
-Foxcatcher
-Big Hero 6
-The Interview
-Hunger Games: Mockingjay, part 1
-The Theory of Everything
-St. Vincent
-Elsa & Fred
-Mad Men, season 7
-Orphan Black, season 2
-Sons of Anarchy, season 6
-Nurse Jackie, season 6
New Releases January 27, 2015
-Calvary (Brendan Gleeson shines as a priest in this Irish drama- recent FFS selection; 89% "fresh" on RT)
-Downton Abbey, season 5 (that show, so addictive)
-Fury (Brad Pitt's WWII tank pic)
-The Judge (Robert Downey Jr. and Robert Duvall are father and son in this courtroom drama)
New Releases January 20, 2015
-Love is Strange (John Lithgow & Alfred Molina have been together for decades and finally can marry... in this "superb" dramedy)
-Lucy (Scarlett Johansson is the titular character in this Luc Besson action/sc-fi)
New Releases January 13, 2015
-Gone Girl (David Fincher's clever, dark, and twisty thriller, starring Ben Affleck.... really good!!!)
-The Two Faces of January (Viggo Mortensen stars in this Patricia Highsmith adaptation, set in Athens; also with Kirsten Dunst)
New Releases January 8, 2015
-Atlas Shrugged III (I have the first two too!)
-Boyhood (Richard Linklater's magnum opus... filmed over 12 years, this is one for the record books. Don't want to tell you what to do, but you must see this.)
-Skeleton Twins (really fine dramatic acting by two very funny comedians. Stars Kristen Wiig and Bill Hader as suicidal estranged siblings. Funny! and sad.)
New Releases January 6, 2015
-The Good Lie (Reese Witherspoon drama about "the Lost Boys of Sudan"- 87% fresh according to Rotten Tomatoes)
-The Trip to Italy (second instalment of foodie comedy road pictures featuring British comedians Steve Coogan and Rob Bydon-86% fresh on RT)
STARTING FRESH AT 2015
The latest releases
New Releases May 27, 2014
-Journey to the West (Stephen Chow's latest over-the-top action-comedy-fantasy)
New Releases June 3
-Jodorowsky's Dune (citically adored doc about a movie that never was)
-Lone Survivor (Mark Wahlberg war survival pic)
New Releases May 27
-Journey to the West (Stephen Chow's latest over-the-top action-comedy-fantasy)
Top 10 Rentals in the Past Week
Beginners
Water For Elephants
Paul
Horrible Bosses
Crazy Stupid Love
Attack on Leningrad
Good Neighbours
The Shining
Cargo
Fracture
Top 10 Non-New Release Rentals in the Past Two Weeks
Fracture
Dexter : season 3
Wolf Creek
Lars and the Real Girl
Cargo
Dexter : season 4
MI-5 : season 5
Once
My Fair Lady
A Bridge Too Far
New releases as of November 22
Carjacked
Conan the Barbarian
Super 8
New releases as of November 15
New releases as of November 8
Cave of Forgotten Dreams
The Change-Up
The Kate Logan Affair
The Grapevine - April 29, 2010
Like a lot of Wolfville residents, Cinematopia owner Megan Haliburton is passionate about film.
Haliburton used to work for Light and Shadow, one of the most extensive collections of videos and DVDs in Eastern Canada and a one-time Wolfville institution. But when the shop's owner announced he was leaving the rental business and selling off the collection, she decided it had left a gap in the community that needed filling.
It turns out the town of Wolfville agreed wholeheartedly. A committee quickly came together to offer their support, forming a Facebook page and meeting regularly; people offered Haliburton their support on everything from business advice to logo design. And within a few short months, Cinematopia opened its doors for the first time.
Located on Main Street, the new shop is bright and welcoming, complete with chairs and a sofa in one corner, and the occasional pot of fresh coffee on offer. Haliburton wants Cinematopia to be more than just a quick-stop rental service; she wants it to be a place where people can come and while away the time talking about movies (and everything else besides). The social aspect of movie-watching is something Haliburton worries may be sometimes forgotten about as technology renders the local video store an increasingly rare species.
"There is definitely something lost in the downloading age" she said.
"There's less sharing…but to me the sharing of the movies – or your reactions to movies – with people around you is a big part of the appeal."
The new collection is small but carefully chosen; Haliburton has tried to ensure there is something for everyone, and of course plenty of hard-to-find treasures.
"I'll be expanding it as I go along, but also refining it," she said; "polishing it into a fine gem of a collection."
Thanks to the dedication of Haliburton and the support of the community, Wolfville film buffs still have a place to go to feed their passion and talk about their latest discoveries.
-- Article by Katie Tinker
New releases as of November 29
Un Balcon Sur la Mer
The Future
Ice Age: A Mammoth Christmas Special
One Day
Our Idiot Brother
30 Minutes or Less
Tucker & Dale vs. Evil
New releases as of December 6
A Bout Portant (Point Blank)
Cowboys & Aliens
The Debt
The Hangover 2
The Help
Life, Above All
Mr. Popper's Penguins
Project Nim
New releases as of April 10
Into the Abyss
The Iron Lady
One Life
We're moving!
Yes, we'll be setting up shop at 418 Main Street, across from the post office, just beside The Rolled Oat, the first week of May. Our last day at our current location will be Saturday, April 28th. Opening at the new location, hopefully, on Friday, May 4th.
We will have a promotion during the last week of April so that our loyal customers will not be deprived of good films during our hiatus. Keep posted for more information....
New releases as of May 29
-Goon (Jay Baruchel's hockey comedy)
-Monroe: Season 1 (James Nesbitt plays a brilliant & witty neurosurgeon in this British series)
-Summer Interlude (Bergman's 1951 classic about a ballerina recalling her first love)
-True Blood: Season 4 (Souther Gothic vampires plus- guilty pleasure!)
-We Need to Talk About Kevin (Tilda Swinton drama about a troubled mother/son relationship- intense)
New releases as of June 12
-Accident (Hong Kong suspense thriller)
-Ghost Rider: Spirit of Vengeance (second installment)
-Sherlock Holmes: A Game of Shadows (sequel by Guy Ritchie)
-Gold Rush (Criterion- classic Chaplin)
-Harold & Maude (Criterion- 1971 cult favourite)
New Releases June 26
-The Artist (silent French film - won the best pic Oscar)
-Sound of Noise (critically acclaimed Swedish black comedy)
-21 Jump Street (new comedy/action with Jonah Hill & Channing Tatum, based on the 80's TV show with Johnny Depp)
New Releases July 3
-God Bless America (Bobcat Goldtwait comedy)
-The Hunter (Willem Dafoe drama)
-Jesus Henry Christ (Toni Collette & Michael Sheen comedy)
-Madame Bovary (BBC adaptation)
-The Secret Diary of Miss Anne Lister (BBC production based on the actual diaries of a 19th century woman)
New Releases July 17
-Black Butterflies (drama about South African poet Ingrid Jonker)
-Friends With Kids (comedy with Jon Hamm)
-Lockout (sci-fi action with Guy Pearce)
-Midnight Son (horror/drama touching upon vampirism)
-Silent House (excellent horror using a real-time one-shot technique to heighten suspense)
New Releases July 24
-Angele et Tony ("an engaging love story"- French...80% on RT)
-Detachment (Adrien Brody is a talented but detached teacher)
-Footnote (Israeli dark comedy nominated for the Oscar... Fundy Film Society hit)
-Keyhole (Guy Maddin's latest- looks good)
-Meeting Evil (Samuel L. Jackson & Luke Wilson thriller)
-Salmon Fishing in the Yemen (comedy with Ewan McGregor)
-Treasure Island (classic pirate tale starring Eddie Izzard)
and freshly in:
-Get the Gringo (Mel Gibson's gritty prison drama...80% RT)
-Jiro Dreams of Sushi (acclaimed doc about a sushi master..98%)
New Releases July 31
-Damsels in Distress (comedy...salving depression through dance)
-Flamenco Flamenco (what it sounds like - stunning)
-Hatfields & Mccoys (mini-series about the famous feud- Costner)
-Le Havre (Aki Kaurismaki's latest subtly humourous film)
New Releases August 7
-Deep Blue Sea (Rachel Weisz English love drama)
-Marley (doc about the great Bob Marley)
-The Sinking of the Laconia (BBC mini-series about the WWII German U-boat torpedoing of the RMS Laconia & subsequent rescue of the civilian passengers by the German craft)
and newly released on DVD:
-Dark Shadows Revival, complete series (90's vampire soap)
New Releases August 14
-Dexter, Season 6 (he's back for another blood-spattered season)
-Endeavour (Set in 1965, young D.C. Morse investigates a case in Oxford)
-Hell (German sci-fi... the sun is our enemy)
-A Monster in Paris (French animation for the kids)
-Paradise Lost 3 (third in astounding doc series on a criminal investigation/trial/incarceration of 3 teenagers known as the West Memphis three)
-Raid: Redemption (no frills, all thrills action)
-The Reef (superb suspense/thriller out of Australia- when sailing goes wrong!)
New Releases August 21
-Bernie (Jack Black, Shirley MacLaine crime comedy)
-DisneyNature: Chimpanzee (chimps in the wild)
-The Dictator (Sacha Baron Cohen's latest)
-Exile (father and son story, with a thriller motor)
-Payback (adaptation of Margaret Atwood's book examining the metaphor of indebtedness)
-Planet Dinosaur (6 part series)
-Rothko Chapel (doc about the art chapel)
-What to Do When Someone Dies (British mini-series)
New Releases September 4
-Bored to Death /seas.3 (the hilarity continues)
-Cloudstreet (Australian mini-series)
-The Five-Year Engagement (a comedy actually worth seeing)
-Route Irish (Ken Loach's latest)
-Safe (Jason Statham protecting a targeted child)
and "New to Us"
-The Birds (Hitchcock's classic)
-The Discreet Charm of the Bourgeoisie (Luis Bunuel)
-Harvey (Jimmy Stewart talks to an invisible giant rabbit)
-The Incredible Shrinking Man (let's go visit the pancreas!)
-Out of Africa (Oscar winner starring Meryl Streep & R. Redford)
-Psycho (the one and only)
-Pursued (Robert Mitchum western-noir)
-Re-Animator (1985 cult-classic)
-Scarface (dePalma's over the top gangster picture w/ Pacino)
-Sixteen Candles (John Hughes' teen tale w/ Molly Ringwald)
New Releases September 11
-Cleanskin (Sean Bean, Charlotte Rampling - Brit spy thriller)
-The Loved Ones (messed up New Zealand horror- Wow)
-Snow White & the Huntsman (Charlize Theron is deliciously evil)
-Spartacus: Vengeance (2nd season of this sex & violence fest)
-Where Do We Go Now? (Lebanese comedy by Nadine Labaki)
New Releases September 18
-The Best Exotic Marigold Hotel (much anticipated Brit.com.)
-The Cabin in the Woods (Joss Whedon produced horror/comedy)
-Hysteria (surprising true story of the invention of the vibrator)
-My Uncle Silas (Albert Finney Masterpiece Theatre mini-series)
-Woman in the Fifth (Krisitin Scott Thomas & Ethan Hawke)
and new to us:
-Les Visiteur du Soir (Criterion coll'n: directed by Marcel Carne)
-Joseph Campbell's Mythos (the whole shebang!)
New Releases September 25
-Marvel's The Avengers (Joss Whedan's take on superheroes)
-Delicatesse (French romance starring Audrey Tautou)
-Gerhard Richter Painting (documentary about the German artist)
-Magic of Belle Isle (Morgan Freeman in Rob Reiner dramedy)
-Samaritan (Samuel L. Jackson kicking butt)
-Take This Waltz (Sarah Polley's latest, Fundy Film pick)
-Wallander 3 (finally another in the dark Swedish based crime series starring Kenneth Branagh)
New Releases October 2
-Cat in Paris (beautifully animated clever kids' fare)
-Cowgirls 'n Angels (feel-good family fare- girls & their horses)
-Dark Shadows (Tim Burton / Johnny Depp's latest- vampire com)
-Golden Winter (golden retriever puppies at Christmas)
-Iron Sky (Nazis on the moon! Cult camp fun)
-Sound of My Voice (thriller about documentarians infiltrating cult)
New Releases October 9
-Prometheus (Ridley Scott's prequel to Alien)
-The Raven (John Cusack is Edgar Allen Poe, seriel killer hunter)
-Rock of Ages (rock musical starring Russell Brand, Catherine Zeta-Jones, Alec Baldwin and Tom Cruise)
New Releases October 16
-Dark Horse (Todd Solondz's latest blacker than black comedy)
-Mad Men, season 5 (those smooth ad execs are back!)
-Madagascar 3 (kids' fun)
-Moonrise Kingdom (Wes Anderson's comic homage to young love - showed at Fundy Film recently)
-Neil Young: Journeys (concert film of the great Canadian rocker)
-Red Lights (supernatural thriller starring Robert DeNiro & Sigourney Weaver)
New Releases October 23
-Abraham Lincoln Vampire Hunter (silly premise? Of course!)
-Apocalypse Hitler (new doc. series about Hitler's rise)
-Magic Mike (Steven Soderbergh directed- male strippers!)
-Seeking a Friend for the End of the World (Steve Carell, Keira Knightley... end of the world comedy)
-Turn Me On, Goddammit! (exceptional Norwegian coming-of-age... recently screened at the Fundy Film Society)
New Releases October 30
-The Campaign (American politics writ small. Will Ferrell & Zach Galifianakis)
-The Hole (kid-friendly Horror from the director of Gremlins)
-Safety Not Guaranteed (time travel indie comedy)
-Fear And Desire (Stanley Kubrick's never-before-seen 1rst film)
New Releases November 6
-Even the Rain [Tambien la lluvia](Fundy Film selection- Bolivian)
-Trishna (Michael Winterbottom adaptation of Thomas Hardy's "Tess of the D'Ubervilles")
-Your Sister's Sister (unconventional rom-com with Emily Blunt)
New Releases November 13
-Brave (Disney/Pixar animation in Scotland)
-Queen of Versailles (doc. about a super-rich American family)
-Savages (Oliver Stone's new action flick)
-Thin Ice (black comedy starring Greg Kinnear & Alan Arkin)
-2 Days in New York (comedy with Julie Delpy & Chris Rock)
-The Watch (Ben Stiller, Vince Vaughn and Jonah Hill comedy)
New Releases November 20
-Expendables 2 (even more of your favourite 80's action alpha-dogs
-Laurence Anyways (Quebecois wunderkind, Xavier Dolan's latest, about a passionate romance with a twist)
-Weekend (Godard's 1967's film, described on IMDb as: "a supposedly idyllic weekend trip to the countryside turns into a never-ending nightmare of traffic jams, revolution, cannibalism and murder as French bourgeois society starts to collapse under the weight of its own consumer preoccupations")
New Releases November 27
-Lawless (set in Depression-era Virginia, a bootlegging family is threatened by a new deputy)
-Paranorman (A misunderstood boy takes on ghosts, zombies and grown-ups to save his town from a centuries-old curse)
New Release November 30
-Men in Black 3 (the third in the series starring Will Smith and Tommy Lee Jones)
New Releases December 4
-The Dark Knight Rises (the latest & last of Chris Nolan's Batman)
-The Day (post-apocalyptic survival)
-Hope Springs (Meryl Streep & Tommy Lee Jones comedy/drama)
-World Without End (continuation of the "Pillars of the Earth" series)
New Releases December 11
-The Bourne Legacy (Jeremy Renner in the latest Bourne movie)
-Ted (Seth MacFarlane's comedy starring Mark Wahlberg & a foul-mouthed teddy bear)
New Releases December 18
-Beasts of the Southern Wild (much anticipated thoroughly original film)
-The Caretaker (indie vampire pic)
-Pitch Perfect (musical comedy)
-Story of Film: An Odyssey (15 hour doc. exploring the art of cinema)
-10 Years (high school reunion comedy w/ Channing Tatum)
-Total Recall (Colin Ferrell remake of the Schwarzenegger sci-fi)
-Trouble With the Curve (Clint Eastwood's latest)
New Releases December 21
-Arbitrage (Richard Gere, Susan Sarandon drama/thriller)
-Killer Joe (Matthew McConaughey is a very bad man- watch out for this one!)
-Premium Rush (Joseph Gordon-Levitt... great bike action flick)
-The Words (Bradley Cooper stars in this drama about literary fame and plagiarism)
New Releases December 31
-Looper (fabulous director Rian Johnson's brilliant time-travel pic. starring Joseph Godon-Levitt and Bruce Willis)
New Releases January 8
-Compliance (based on that criminal McDonald's prank call...)
-Dredd (remake of "Judge Dredd")
-Frankenweenie (Tim Burton's remake of his own short animation)
-Game Change (Julianne Moore embodies Sarah Palin- wow)
-Lost Valentine (Betty White tearjerker)
-Red Dwarf X (the beloved BBC series is back again!)
-War Witch / Rebelle (Canada' s entry for best foreign Oscar, much acclaimed, about child soldiers in Africa)
New Releases January 15
-Branded (innovative sci-fi)
-Farewell, My Queen (behind the scenes at Versailles during the final days of the French monarchy)
-Life's Too Short (Ricky Gervais's latest TV project)
-Samsara (impressionistic documentary- "Baraka"-ish)
-Stolen (Nick Cage is running from an explosion... & that's just the cover!)
-Taken 2 (sequel to Liam Neeson's kidnapping pic)
-To Rome With Love (Woody Allen's comedy set in Rome)
New Releases January 22
-Beauty is Embarrassing (doc. on visual artist Wayne White)
-End of Watch (Jake Gyllenhaal police drama/action)
-Searching for Sugarman (doc. about forgotten folk musician. Got 100%on RT!)
-Universal Soldier: Day of Reckoning (Van Damme is back!)
New Releases January 29
-Downton Abbey, series 3 (latest of the wildly popular British series)
-Hotel Transylvania (spooky animated comedy)
New Releases February 5
-Deadfall (Eric Bana thriller)
-Flight (Denzel Washington is a drunken pilot!)
-Solomon Bunch (kid misadventures)
New Releases February 12
-Bully (documentary on the horrors of bullying)
-The Liability (Tim Roth action)
-The Perks of Being a Wallflower (great coming-of-age movie)
-The Sessions (inspirational story of the sexual awakening of poet Mark O'Brien, confined to an iron lung since childhood)
-Skyfall (latest, and some say best, Bond)
-Nurse Jackie, season 4 (things are changing for Jackie...)
-Weeds, the final season (this is it!)
New Releases February 19
-Anna Karenina (latest adaptation- quite spectacular)
-Argo (award magnet about the 1980 Iranian hostage crisis)
-Holy Motors (WEIRD French flick- great reviews)
-Seven Psychopaths (fun dark comedy/crime spree)
-Game of Thrones, season 2 (finally, it's out!!!!! So good!)
-The Naked City (classic TV from the golden age)
New Releases February 26
-Hara-Kiri (by director Takashi Miike, so not for the weak-stomached!)
New Releases March 5
-Hidden (BBC thriller)
-The Intouchables (French sensation based on true story of a paralyzed aristocrat who hires a young ex-con to be his care-giver)
-The Master (Paul Thomas Anderson's latest- Joaquin Phoenix is a soul-sick veteran and Philip Seymour Hoffman is the charismatic leader of a movement of his own invention- really excellent film)
-Wreck It Ralph (animated kids' movie)
New Releases March 12
-Hitchcock (Anthony Hopkins embodies the great director, Helen
Mirren is excellent as his wife and creative partner- the story revolves around the creation of "Psycho")
-A Late Quartet (fabulous ensemble cast including Philip Seymour Hoffman, Catherine Keener, & Christopher Walken in this music themed melodrama)
-Life of Pi (Ang Lee's award winning adaptation of Yann Martel's novel- not just another boy-meets-tiger tale)
-Rise of the Guardians (animated action/adventure)
-Smashed (great acting abounds in this tale of a young couple bound by good times and a dependence on alcohol)
New Releases March 19
-The Hobbit: An Unexpected Journey (Hobbits, dwarfs, wizards, trolls... the works!)
-Zero Dark Thirty (beautifully told story based on the events leading up to the killing of Osama bin Laden- taut suspense)
New Releases March 22
-Les Miserables (epic musical based on the Victor Hugo classic)
-This is 40 (Judd Apatow comedy about the pit-falls of middle age)
New Releases March 26
-Killing Them Softly (Brad Pitt, Ray Liotta darkly funny crime flick)
-Lincoln (Spielberg's historic drama featuring Oscar winning performance by Daniel Day-Lewis)
-Rust and Bone (from Jacques Audiard, director of "A Prophet"- fantastically unpredictable!)
New Releases April 2
-Hemingway and Gellhorn (Clive Owen plays Earnest Hemingway & Nicole Kidman plays Martha Gellhorn in this drama about their work and marriage)
-The Woman with the Five Elephants (critically acclaimed award-winning documentary about Svetlana Geler, "the world's greatest translator of Russian literature"- 90% rating on Rotten Tomatoes!)
New Releases April 9
-Great Barrier Reef (BBC Earth doc mini-series about... guess!)
-Hyde Park on the Hudson (FDR biopic recently screened by FFS)
-Midnight's Children (another Fundy Film Society selection from this season, this is Deepa Mehta's adaptation of Salman Rushdie's acclaimed novel)
New Releases April 16
-Antiviral (Brandon Cronenberg's [David's son] directorial debut- creepy medical thriller)
-Django Unchained (Tarantino strikes again! Super-fun western)
-Spies of Warsaw (BBC mini-series)
-Summer Wars (cool anime)
New Releases April 23
-Broken City (corruption, cops, politics, and private dicks- starring Mark Wahlberg and Russell Crowe- better than you may think...)
-Gangster Squad (Ryan Gosling, Sean Penn, and Josh Brolin star in this hip gangster flick set in L.A. in 1949)
-The Impossible (based on the true story of a family vacationing in Thailand when the great tsunami of 2004 hit- Naomi Watts and Ewen McGregor. Scary!)
-Promised Land (Gus Van Sant's fracking film, with Matt Damon)
-A Royal Affair (recent Fundy Film selection, this Danish costume drama is sure to please. Starring Mads Mikkelsen)
New Releases April 30
-Guilt Trip (road trip comedy with Barbra Streisand & Seth Rogen)
-Silver Linings Playbook (much anticipated dramedy featuring Oscar winning performance by Jennifer Lawrence)
New Releases May 7
-Barrymore (one man stage show by Christopher Plummer about the great John Barrymore)
-Jack Reacher (Tom Cruise crime-thriller- actually pretty good, I hear)
-Mama (creepy horror produced by Guillermo del Toro starring Jessica Chastain)
-Upstream Color (by the writer/director of "Primer", so I'm in; and it got a rating of 87% on RT!)
New Releases May 14
-Cloud Atlas (mind-freak, multi-leveled, love-it-or-hate-it film by Tom Tykwer and the Wachoski siblings)
-Dexter, season 7 (serial killer killing serial killers)

New Releases May 21
-The Last Stand (Schwarzenegger as country sheriff- dumb & fun)
-Parker (Jason Statham & Jennifer Lopez action)
-Stand Up Guys (an impersonator's dream cast- Al Pacino, Christopher Walken, and Alan Arkin are old hoods gone wild)
-Stories We Tell (Sarah Polley's acclaimed personal documentary)
-True Blood, season 5 (more of what you love... guiltily!)
New Releases May 28
-Bachelorette (rather wicked comedy about, guess what, a wedding!)
-City State (Icelandic cops and criminals.... very good
-Dark Skies (supernatural horror/thriller starring Kerri Russell)

and just in:
-Inspector George Gently (British series, set of 4)
New Releases June 4
-Breaking Bad, season 5 (Hank continues his descent)
-A Good Day to Die (doc on AIM, American Indian Movement)
-Warm Bodies (zombie rom-com... so sweet!)
New Releases June 11
-House of Cards (American version of BBC show- Kevin Spacey)
-The Life and Times of Allen Ginsberg (doc on iconic writer)
-Oz the Great and Powerful (nay-sayers lighten up- it's fun!)
New Releases June 18
-Call the Midwife , season 2 (BBC series)
-Quartet (finally it's here! Excellent British film starring Maggie Smith, directed by Dustin Hoffman)
-Stoker (English language chiller by Chan-wook Park, director of "Oldboy")
New Releases June 25
-Black Pond (surprising British black comedy- cinematic poetry)
-New Tricks, season 9 (latest of the BBC series)
-No (excellent depiction of the ad campaign to defeat Augusto Pinochet in Chile's 1988 referendum)
New Releases July 2
-Falcon (British produced detective series set in Spain, based on the books by Robert Wilson- stylin' mysteries in Seville)
New Releases July 9
-Admission (Tina Fey, Paul Rudd comedy)
-American Mary (highly inventive horror by the Soska Sisters)
-Boy ('delightful' New Zealand coming of age comedy)
-Dead Man Down (Colin Farrell crime thriller by the director of "Girl With the Dragon Tattoo")
-The Gatekeepers (Oscar winning doc about Israeli Secret Service Shin Bet)
-The Host (from the mind of Stephenie Meyer, "Twilight" creator)
-Legend of Korra, Book One: Air (from the creators of "Avatar: The Last Airbender")
-The Paperboy (Nicole Kidman and Matthew McConaughey are certainly taking bold roles these days- Wow... Southern gothic)
-Spring Breakers (much talked-about wild ride)
New Releases Jul 16
-Bullet to the Head (Sly Stallone is a tough bad guy out for justice)
-Evil Dead (remake of the horror classic, with blessings of original creators Sam Raimi, Bruce Campbell, and producer Robert Tapert)
-42: The Jackie Robinson Story (as the title suggests...)
-Wild Bill (British crime drama- ex-con dad meets his kids)
-Won't Back Down (inner city education is the focus in this Maggie Gyllenhaal / Viola Davis drama)
New Releases July 23
-Kill List (British crime drama morphs into horror by the end)
-Pieta (Korean- winner of the Golden Lion at the 2012 Venice Film Festival, critically acclaimed, brutal, beautiful)
-Trance (Danny Boyle's latest starring James McAvoy- thriller about art theft and hypnotism)
New Releases August 6
-Ginger & Rosa (Sally Potter's latest, recent Fundy Film choice)
-Oblivion (forget the critics- it's a sci-fi lover's treat!)
-On the Road (based on the Kerouac novel)
-Place Beyond the Pines (much anticipated Ryan Gosling film)
-The Sapphires (true story of 4 Australian Aboriginal girls who make a soul singing sensation in 1968)
-To the Wonder (Terence Malick's newest film- I'll let you know how I like it as soon as I'm able to see it....)
-West of Memphis (latest in the expose docs on the case of justice miscarried in the trials of 3 teenagers in Arkansas- incredible story previously covered by "Paradise Lost" series)
New Releases August 13
-Angels' Share (recent Fundy Film, charming Scottish comedy directed by the ever compassionate Ken Loach)
-The Company You Keep (Robert Redford is on the run! And he directed)
-Girls, season 2 (so addictive! Good and funny show. Ran through the whole thing in two nights)
New Releases August 20
-Amour (Haneke's masterwork. Won "best everything" award, for good reason)
-Boardwalk Empire, season 3 (Steve Buscemi is back as boss of Atlantic City circa 1922)
-Epic (beautifully animated family fare)
-What Maisie Knew (Julianne Moore drama critics loved)
New Releases August 27
-The Great Gatsby (Baz Luhrmann's take, starring Leo DiCaprio)
-Kon Tiki ("well-crafted retelling of an epic true story", recent Fundy Film Society pick)
-Sons of Anarchy, season 5 (motorcycle Hamlet)
-Still Mine (much anticipated New Brunswick drama based on the true story of a husband trying to build a house for his ailing wife. Staring Geneviève Bujold and James Cromwell... 92% on RT)
New Releases September 3
-Da Vinci's Demons (series that follows the "untold" story of Leonardo Da Vinci: the genius during his early years in Renaissance Florence)
-From Up On Poppy Hill (Goro Miyazaki directs this story by the great Hayao Miyazaki)
-Spartacus: War of the Damned (season 3 of the soft-core exploits of Gladiators running free... but for how long?)
New Releases September 10
-Homeland, season 2 (acclaimed series in it's second year)
-Love Is All You Need (celebrated Danish director Susanne Bier's latest... light and breezy, starring Pierce Brosnan)
-Parade's End (Benedict Cumberbatch stars in this Brit series)
-Sharknado! (enough said)
-Star Trek: Into Darkness (second in the newest incarnation)
New Releases September 17
-Bates Motel, season 1 (before he was a Psycho, he was a troubled teenager running a motel with his mom- series)
-Behind the Candelabra (Michael Douglas is phenomenal as Liberace, and Matt Damon as his young lover is superb)
-The East (fantastic drama about an anarchist group shaking things up- co-written and starring Brit Marling)
-World War Z (Brad Pitt and zombie apocalypse)
New Releases September 24
-Hannibal, season 1 (excellent series: a treat for fans of the character in all his incarnations)
-Dans La Maison / In the House (French, directed by Ozon. Riveting drama about the act of writing)
-Iron Man 3 (you know)
-Renoir (Fundy Film selection about the great painter and his son)
-Unfinished Song (Terence Stamp, Vanessa Redgrave- heart-string-pulling British comedy/drama)
New Releases October 1
-The Croods (kid comedy about a cave family)
-This is the End (Seth Rogen ensemble apocalypse comedy)
New Releases October 8
-The Hunt (Danish drama/thriller about a small town and an accusation- starring Mads Mikkelsen FFS)
-Much Ado About Nothing (Shakespeare a la Joss Whedon)
-Room 237 (documentary exploring various interpretations of Kubrick's classic horror "The Shining")- delayed-
New Releases October 15
-The Fall (Gillian Anderson is tough as taffy in this Brit cop series set in Northern Ireland)
-The Heat (Sandra Bullock & Melissa McCarthy are opposite cops- funny)
-Jug Face (creepy low budget back-woods horror)
-Pacific Rim (Guillermo del Toro pure fun action- monsters vs giant machines)
New Releases October 22
New Releases October 29
New Releases November 5
New Releases November 12
New Releases November 19
New Releases November 26
-Breaking Bad final season
New Releases December 3
New Releases December 10
-Crystal Fairy & the Magical Cactus and 2012
New Releases December 17
-Elysium (Matt Damon is desperate in this new sci. fi.)
-Prisoners (Hugh Jackman and Jake Gyllenhaal star in this intense thriller)
Here are some other titles I neglected to post over the hectic holidays:
-Arctic Defenders (recent Fundy Film doc)
-Big Wedding (Dianne Keaton, Robert DeNiro comedy)
-Blancanieves (Fundy Film Spanish silent Snow White)
-Bletchley Circle (British series)
-Borgen (Danish series, critically adored)
-Don Jon (Joseph Gordon-Levitt's directorial debut)
-Happy People: A Year in the Taiga (Fundy Film directed by Werner Herzog)
-Justified, season 4
-Last Love (Michael Caine)
-Mad Men, season 6
-Planes (Pixar animation)
New Releases January 14
-Enough Said (Julia Louis-Dreyfus, James Gandolfini comedy)
-Lee Daniels' The Butler (Forest Whitaker, Oprah Winfrey)
-Riddick (the third in the Pitch Black trilogy- Vin Diesel)
New Releases January 21
-Blue Jasmine (Woody Allen's much anticipated take on "A Streetcar Named Desire")
-Captain Phillips (Tom Hanks much ballyhooed thriller)
-In A World (Lake Bell's movie-lovers' delight)
New Releases January 28
-Cloudy With a Chance of Meatballs 2 (kids' fare)
-Downton Abbey season 4 (IT'S HERE!!!)
-Rush (Ron Howard's race car movie, starring Chris Hemsworth and Daniel Bruhl)
New Releases February 4
-Dallas Buyers Club (Matthew McConaughey and Jared Leto star)
-Short Term 12 (99% positive rating on Rotten Tomatoes!)
New Releases February 11
-All Is Lost (lauded Robert Redford at sea)
-The Americans, season 1 (Russians posing as Americans)
-The Counselor (Ridley Scott directs Cormac McCarthy story)
-Ender's Game (sci-fi)
-Sherlock, season 3 (Brit series starring Benedict Cumberbatch)
-20 Feet From Stardom (Fundy Film Society selection)
-Wadja (FFS)
New Releases February 18
-Ain't Them Bodies Saints (Casey Affleck and Rooney Mara star in this moody crime/romance)
-Escape Plan (Stallone and Schwarzenegger at it again- in prison!)
-Game of Thrones, season 3
-The Iceman (based on the case of a hitman/serial killer with a regular homelife. Stars the creepy Michael Shannon)
-Nurse Jackie, season 5
New Releases February 25
-Gravity (Sandra Bullock's tour de force- won multiple Oscars)
-Nebraska (Bruce Dern's tour de force- nominated for many Oscars)
New Releases March 4
-About Time (from the director of Notting Hill & Love Actually)
-Hunger Games II: Catching Fire (second in the series)
-Oldboy (Spike Lee's remake of the Korean cult classic)
-12 Years a Slave (best picture Oscar WINNER!)
New Releases March 11
-Inside Llweyn Davis
New Releases March 18
-American Hustle
-Frozen
-Saving Mr. Banks
New Releases March 25
-The Past (from the director of the wonderful "A Separation")
-The Wolf of Wall Street (Scorsese's back!)
New Releases April 1
-Anchorman 2 (comedy with Will Farrell, Paul Rudd, et al.)
New Releases April 8
-The Act of Killing (innovative doc about Indonesian mass killers- was up for best documentary Oscar)
-August: Osage County (Meryl Streep, Julia Roberts scorch)
-Broken Circle Breakdown (Belgian, bluegrass music framed love and death story- nominated for Best Foreign Picture Oscar)
-The Great Beauty (Italian Best Foreign Picture Oscar)
-The Hobbit: The Desolation of Smaug (the second in the trilogy)
New Releases April 15
-Bletchley Circle, set 2
-The Invisible Woman
-Philomena
New Releases April 29
-The Selfish Giant ("Starkly emotional and beautifully directed, The Selfish Giant uses a lovely script and some powerful performances to present some of the best that modern British cinema has to offer.")
New Releases May 6
-Call Me Crazy: A Five Film (5 short films focusing on mental illness)
-Gloria (Chilean drama, recent FFS pick, superb film about a lonely middle-aged divorcée looking for love...)
New Releases May 13
-Doc Martin, season 6
-Her
-Labor Day
-Orange is the New Black, season 1
New Releases May 20
-The Monuments Men (George Clooney's WWII art-buddy pic)
Copyright ©2010 Cinematopia